WOW!
Just wow! That's really all I've got. I really did very well at the inaugural Vintage Hendo Market! We borrowed a big box truck from a friend of ours and it was about 3/4 full. At the end of the day we brought home what we had left in my Jeep.
See what I mean?
Here are a few photos of my booth setup.
Except for one chair, all of the furniture sold. All four large pieces were purchased before the official opening time of noon. All of the lamps also sold.
The biggest lesson was that I am completely capable to being on my own. So this will alleviate a TON of stress for me in the future because both Junkchicks have our own lives. And Life happens. We won't always be able to be in the same place at the same time.
I also learned . . .
Fresh flowers are great props.
They drew people in like crazy!
The larger pieces were what everyone was after. I really did not expect that.
I also sold very few pillows and only one chalkboard, which was a shock. In past markets those usually fly out of the booth.
So what does this all mean to a Junkchick? To this girl, it means that EVERY market will be totally different. So I will have to plan for it all.
Oh, what fun!
Paige
Sharing at
http://shabbynest.blogspot.com
http://www.restylerelove.com
http://www.thepainteddrawer.com
http://www.joyinourhome.com
http://www.commonground-do.com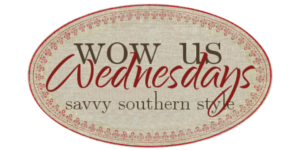 <a href="www.savvysouthernstyle.net" target="_blank"><img src="http://i1212.photobucket.com/albums/cc454/pianoprincessdesigns/buttonone_zps78e61b85.png~original" alt="Savvy Southern Style" width="125″ height="125″ /></a>
http://www.elizabethandcovintage.com/?m=1
http://www.homestoriesatoz.com
http://mobile.homeremediesrx.com/#2990
http://www.astrollthrulife.net/?m=1
http://www.stonegableblog.com
http://www.thededicatedhouse.com/?m=1
http://linda-coastalcharm.blogspot.com/?m=1
http://www.karensuponthehill.com