One of the perks of dealing furniture and accessories is being able to rotate your stock. I rarely do this because I've learned two things.
1. Don't bring anything into your home that you do not both love and need.
2. Don't get high on your own supply.
That's called hoarding
Having said that, this post is about a piece that I have had and loved FOREVER and I'm ready to let someone else love it for a while.
This folding screen has seen several incarnations over the past 26 years.
This was the last one.
Here's a better view of the fabric
I really loved ths fabric. Believe it or not, I loved it for years! My Mama even made my kitchen window treatments from it.
The reason this screen has been reworked so often is because it is REAL EASY to recover. The only tools you need are a case knife and scissors.
Fact
I guess if you didn't change your mind at the rate that I do you could use staples or hot glue.
And I did that. Once. The first time.
Before I realized that I had some form of Decorating ADD.
Here's all I had to do:
Cut the new fabric to fit, using the old fabric as a pattern.
And poke it under the frame with the knife.
It took me a little over an hour to do this, sitting in the middle of the kitchen floor.
I also gave the frame a light wash of gray chalk paint.
These are covering my mailbox
The burlap covered folding will be available at
Vintage Hendo Market!
Happy Saturday !
Paige
Sharing at
http://www.thoughtsfromalice.com
http://shabbynest.blogspot.com
http://www.thepainteddrawer.com
http://katherinescorner.com
http://www.commonground-do.com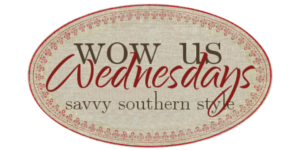 <a href="www.savvysouthernstyle.net" target="_blank"><img src="http://i1212.photobucket.com/albums/cc454/pianoprincessdesigns/buttonone_zps78e61b85.png~original" alt="Savvy Southern Style" width="125″ height="125″ /></a>
http://www.cozylittlehouse.com/2015/05/tweak-it-tuesday-141.html?m=1
http://www.elizabethandcovintage.com/2015/05/be-inspired-features-and-link-party-163.html?m=1
http://www.homestoriesatoz.com
http://homeremediesrx.com
http://www.astrollthrulife.net/?m=1
http://www.stonegableblog.com
http://www.thededicatedhouse.com/?m=1
http://linda-coastalcharm.blogspot.com/2015/05/show-and-share-no260.html?m=1
http://betweennapsontheporch.net/best-anti-theft-rfid-secure-bag-for-travel/
http://www.karensuponthehill.com
http://www.itsoverflowing.com
http://www.thoughtsfromalice.com/2015/05/sundays-at-home-no-57-weekly-link-party.html
http://www.findingsilverpennies.com