Big Daddy and I are spending the week on the coast of South Carolina. Typically, we come down here twice per year, once in the Spring and then again in the Fall.
These weeks are a huge purge for us, physically and mentally. We both have fairly demanding and high octane careers and these weeks REALLY help to keep us grounded and focused. It also keeps us connected to each other.
Mostly, while were here we do a lot of this:
And this
This was our view
Lovely & very romantic
And my hardest decision for the day turned out great!
I have coffee alone very early every morning in my spot.
This alone time is incredibly restorative to my busy and often cluttered little head.
Last night we went North for the evening and another awesome Supper.
We watched the Derby in the bar.
And went to a concert!
Yep. '80's Metal.
Brings back TONS of funny memories! We laughed all the way home!
So here is a little taste of what my private life is like with the love of my life.
I saw a recent post by one of my favorite bloggers Jennifer Holmes who writes the BEAUTIFUL blog 'Dear Lillie" and it truly hits home for me.
http://dearlillieblog.blogspot.com/2015/05/live-in-sunshine-swim-sea-drink-wild.html?m=1
Please pop over and check out this amazing blog! She offers this inspiring print for sale as well as TONS of other beautiful things!
But to me, these are words to live by!
I'll be home soon.
We'll talk then!
Paige
Sharing at
http://www.funkyjunkinteriors.net/2015/05/pj-278-upcycled-storage-ideas.html?m
http://www.thegirlcreative.com/link-party-diy-inspired-no-50/
http://diy-vintage-chic.blogspot.com/2015/05/fridays-five-features-no-89.html#morehttp://shabbynest.blogspot.com
http://www.restylerelove.com
http://www.joyinourhome.com
www.commonground-do.com/?m=1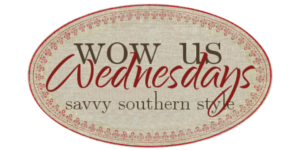 <a href="www.savvysouthernstyle.net" target="_blank"><img src="http://i1212.photobucket.com/albums/cc454/pianoprincessdesigns/buttonone_zps78e61b85.png~original" alt="Savvy Southern Style" width="125″ height="125″ /></a>
mobile.homeremediesrx.com/#2990
http://www.astrollthrulife.net/?m=1
http://www.stonegableblog.com
http://www.homestoriesatoz.com
http://betweennapsontheporch.net/fast-easy-juicing-for-the-lazy-cook/