I love chalk paint.
Period.
Anyone who knows me (actually or digitally) also knows this. And I am not a chalk paint snob. I am a Color Snob. The color is what sucks me in. I seem to have a very distinct pallet. I tend to work in black, whites, grays and aquas.
Originally, I began this little adventure with Annie Sloan Chalk Paint. My very first purchase was a quart of Old White to make over a Salvation Army dining room table and five chairs.
And I have never regretted it for a minute. It is still in my arsenal.
But eventually I wanted another color. I discovered Americana Decor chalk paint by complete accident. About eight months ago I was 'Wandering Aimlessly' as I am prone to do (per Big Daddy) in Michael's, looking for something to get into when I found this:
I'm going to be honest. The fact that the price was $8.99 and I had a 40% off coupon in my pocket closed the deal for me. Most of the time this does not pan out though.
This one did.
Primitive was my first purchase from this paint line. On Amercana Decor's paint card this appears to be a buff color. In reality, it is a Putty Gray.
I was instantly smitten.
My next purchase, also with a coupon, was Relic.
I got this a few weeks later and let it sit in my Box Of Tricks . . . For months. It was Christmas and I just didn't paint any and that is the only reason. When I finally cracked it open my first thought was, 'Little girl, what an idiot you are!"
This is what I did with it.
Then these
Relic is a cool charcoal gray. When waxed, it deepens and becomes warmer. It has become one of my favorite colors, especially for accent pieces like lamps.
In a nut shell:
I REALLY like this paint. I'm gonna throw out the price/coupon factor because let's face it. Who on the face of this earth does not love that, I ask you?
So let's deal with the basics.
This is a great product and an exceptional value. It glides on a piece of furniture like room temperature butter.
The coverage is excellent, the closest to a One Coat paint that I have tried so far.
It is very durable but still distresses easily. It even cleans up easy with soap and warm water. It is self-priming and self-leveling leaving with very few, if any (on the second coat) brush marks.
I also really like the packaging of the paint. It's a plastic tub with a screw on lid that is easy for me to open and has never gotten stuck on there like other brands have. I have very little strength in my hands so this is a bonus!
And , just so you know it mixes perfectly with other paint in this line as well as other brands of chalk paint! I am really big on using the very last drop of my paint and have McGyvered a few lovely shades.
Case in point.
This is AS Duck Egg and Americana Decor Treasure with a dab (good southern word!) of New Life.
And this
Which is a mix of Relic and AS Country Grey.
The only negative comment I have is about the selection of colors.
I wish there were more of them at Michaels.
But the mixing possibilities are endless!
Have fun!
Paige
Sharing at
http://www.linda-coastalcharm.blogspot.com
http://www.thededicatedhouse.com
http://betweennapsontheporch.net
http://www.karensuponthehill.com
http://www.thoughtsfromalice.com
http://www.findingsilverpennies.com
http://shabbynest.blogspot.com
http://www.restylerelove.com
http://www.thepainteddrawer.com
http://www.joyinourhome.com
http://www.commonground-do.com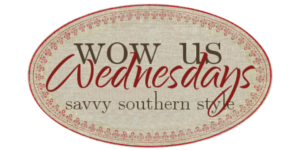 <a href="www.savvysouthernstyle.net" target="_blank"><img src="http://i1212.photobucket.com/albums/cc454/pianoprincessdesigns/buttonone_zps78e61b85.png~original" alt="Savvy Southern Style" width="125″ height="125″ /></a>
http://www.homestoriesatoz.com
http://mobile.homeremediesrx.com/#2990
http://www.elizabethandcovintage.com/?m=1
http://www.stonegableblog.com
http://www.astrollthrulife.net