I've been putting my May Market booth together in my crazy little head for a while now. I've had this idea for doing a booth as an entire, complete room, just like a room in your home. Since I will most likely be doing this particular market alone, I've decided to give that idea a shot.
I mentioned in Sunday's post that I went a different route when I began to search for items to doll-up for this market. My philophy has been 'Fewer but Bigger', meaning not as many pieces (especially smalls) but more substantial ones. For me, the idea boiled down to this:
I want to do an entire living room!
That revaluation started when I dragged home that BIG dresser. It can be used for WAY more than folded clothes. I mean I have one in my dining room and we all know you can put a flat screen on one.
So I am thinking of using it as a console / buffet, either of which need a pair of lamps.
For $7!!
Yep. Brass. I was just thrilled to find a matching pair at a good price! So on a a rainy Saturday morning at 6:30 I began to make them pretty.
Oh, the wonders of chalk paint! You gotta love that self- priming, self-leveling goodness. It took two QUICK coats and I love the results.
I used the color Relic from Americana Decor. It's a lovely charcoal color. I don't even think I will wax them, I'm digging the flat finish.
I dug those finials out of my big box of lamp parts.
What, you don't have one of those??
These are the second set of these linen shades I've bought. The pictures do not do them justice. They are beautiful and lined, for $9.99 at Ross.
I know they say brass is coming back but I'm still finding cool brass lamps for a SONG at yard sales and thrift stores.
And they doll-up lovely!
Have a great weekend.
I sure am!
Paige
Sharing at
http://www.funkyjunkinteriors.net/2015/05/pj-278-upcycled-storage-ideas.html?m
http://www.thegirlcreative.com/link-party-diy-inspired-no-50/
http://diy-vintage-chic.blogspot.com/2015/05/fridays-five-features-no-89.html#more
http://shabbynest.blogspot.com
http://www.joyinourhome.com
www.commonground-do.com/?m=1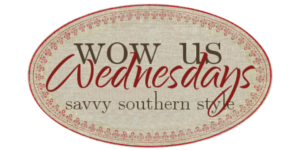 <a href="www.savvysouthernstyle.net" target="_blank"><img src="http://i1212.photobucket.com/albums/cc454/pianoprincessdesigns/buttonone_zps78e61b85.png~original" alt="Savvy Southern Style" width="125″ height="125″ /></a>
mobile.homeremediesrx.com/#2990
http://www.astrollthrulife.net/?m=1
http://www.stonegableblog.com
http://www.homestoriesatoz.com
http://betweennapsontheporch.net/fast-easy-juicing-for-the-lazy-cook/
http://www.karensuponthehill.com
http://www.confessionsofaserialdiyer.com
http://www.findingsilverpennies.com
www.funkyjunkinteriors.net/2015/05/upcycled-repurposed-salvaged-old-signs.html?m
http://www.restylerelove.com/2015/05/shabbilicious-friday-link-party-and.html?m=1
http://diy-vintage-chic.blogspot.com/2015/05/fridays-five-features-no-88.html?m=1
http://www.thepainteddrawer.com