Remember when I hit the Craig's List jackpot a few weeks ago? I've been very steadily working through that haul, a piece at the time in preparation for a Vintage Market I'm doing in Hendersonville NC in May. If you recall, I came home with an Empire library table, a really cool mirror with wrought iron details and a LARGE pine dresser. Well, this past week was the dresser's turn.
This is what it looked like when I got it.
It was a great dresser before I ever layed a hand on it. It was big and roomy. All of the drawers worked perfectly and it had very cool wrought iron bail style pulls. It's only problem was a pretty beat up top.
I had that covered!
That top sanded back beautifully! I
used the exact stain combo from the frame I made and shared with y'all last week. I started by wiping on a coat of Special Walnut and going over it quickly with a clean rag. Then without waiting AT ALL I applied a very quick coat of Driftwood stain and wiped it off. Lastly, I went back over the top with the still damp SW rag to tone down the few overly gray spots. That was it.
Honest.
I painted the dresser in Annie Sloan Old White. It is probably my favorite AS color. When in doubt, paint it Old White. Something about that color transforms and elevates ANYTHING you put it on. It was also the first chalk paint color I ever tried.
A very good choice!
I distressed this piece more than usual for me. I tend to stick with linear distressing but the more distressing I did , the more I loved it on this one!
Love those pulls!
And I'm very pleased with the way the finish on top came out! I applied two coats of AS clear wax to seal it.
I cut these purple rhododendron yesterday while I was at my Mama's. She loved them and so do I.
When I was done photographing the dresser I brought them into my dining room to enjoy for a few more days!
I've started a collection of white stoneware on the far wall. My plan in my head for this is BIG. We will see how it turns out!
I hope this inspires you to go out in your yard and pick something pretty to bring inside to enjoy!
Paige
Sharing at
http://www.joyinourhome.com
mobile.homeremediesrx.com/#2990
http://www.astrollthrulife.net/?m=1
http://www.stonegableblog.com
http://www.homestoriesatoz.com
http://betweennapsontheporch.net/fast-easy-juicing-for-the-lazy-cook/
http://www.karensuponthehill.com
http://www.findingsilverpennies.com
www.funkyjunkinteriors.net/2015/05/upcycled-repurposed-salvaged-old-signs.html?m
http://www.restylerelove.com/2015/05/shabbilicious-friday-link-party-and.html?m=1
http://diy-vintage-chic.blogspot.com/2015/05/fridays-five-features-no-88.html?m=1
http://www.thepainteddrawer.com
http://www.ferncreekcottage.com/2015/04/queen-anne-deskproject-challenge.html
http://www.frommyfrontporchtoyours.com
northernnesting.blogspot.com/2015/04/share-your-style-11.html?m=1
http://www.thededicatedhouse.com/2015/04/before-after-wednesday-week-45.html?m=1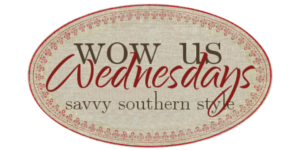 <a href="www.savvysouthernstyle.net" target="_blank"><img src="http://i1212.photobucket.com/albums/cc454/pianoprincessdesigns/buttonone_zps78e61b85.png~original" alt="Savvy Southern Style" width="125″ height="125″ /></a>