One day last week I was wondering around the South Asheville Walmart looking for absolutely nothing in particular, when I ran smack in to this :
At $5.97 it was a steal and probably too good to be true, but I walked out of the store with it anyway.
All of the colors are beautiful! That's what sucked me in to begin with! There are several shades of aqua to choose from and I almost went with that before I saw this green.
In terms of chalk paint, I am on a perpetual hunt for the perfect green. This little bottle is just the latest in an ever growing collection of greens that just did not work.
I picked up this cute little thing
what ever it is, last weekend at the same yard sale where I found all those antique books and those amazing corbels!
Yep. $1.
I knew immediately that it would make a great chalk board. Today I found myself with a little time to kill, so cracked open that little bottle of chalk paint.
Problem number one.
Poor coverage. And this paint is THICK! Like pudding thick.
The coverage was disappointing so I applied a second coat.
Problem number two.
Brush strokes, lots of them.
I applied a third coat.
Number three was somewhat of a winner.
Next I attempted to apply a coat of clear Annie Sloan wax. The paint did not take the wax well at all. Not only was it NOT glide on to the frame but it was
causing my wax cloth to skip, so to speak. Does this make sense? Also the paint color did not deepen at all when the wax was applied.
To me, this is not a plus.
I persevered.
Here is the only plus to this paint besides the price: the color change when I applied AS dark wax.
Now that I really liked!
And the pain did distress easy.
Is that color enough to make me put up with all the other issues?
No.
This is a craft paint.
Period.
The word CHALK should not enter in to your decision making process. It's too much of a hassle to get that lovely color . Will I buy it again in another color? Probably not.
Definitely not for a piece of furniture.
Bummer !
So there is my opinion, I could be wrong.
And I'm still on the hunt for the perfect green chalk paint!
Paige
Sharing at
http://homeremediesrx.com/2015/04/talented-tuesday-link-party-24/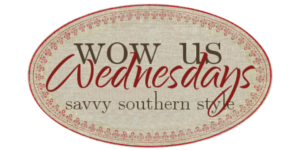 <a href="www.savvysouthernstyle.net" target="_blank"><img src="http://i1212.photobucket.com/albums/cc454/pianoprincessdesigns/buttonone_zps78e61b85.png~original" alt="Savvy Southern Style" width="125″ height="125″ /></a>
http://www.stonegableblog.com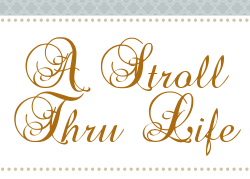 <a href="www.astrollthrulife.net" target="_blank"><img src="http://i1212.photobucket.com/albums/cc454/pianoprincessdesigns/button_zpsdc226721.png~original" alt="A Stroll Thru Life" width="125″ height="125″ /></a>
http://www.karensuponthehill.com/something-to-talk-about-link-party-13/
http://www.findingsilverpennies.com/2015/04/silver-pennies-sundays-link-party-and-features-116.html