I'm still playing around in the dining room! I walk through there every chance I get! I am very carefully choosing what to put back in there so as not to overcrowd the room. When we took everything out of there to paint I LOVED it. I loved how big and open it felt, so I'm trying NOT to fill it full of stuff.
I was doing my grocery shopping on Friday and picked up a beautiful, BIG potted hydrangea.
They are my absolute favorite!
And that was all it took to get my gears to turning. So I started playing around with a Spring tablescape!
I found the blue speckled eggs in a multi box in the Easter stuff at Walmart in February.
Except for the hydrangea, I already had everything else. I am nuts about anything to set a pretty table with. I got it quite honestly.
My Mama was the same way.
These were an amazing find on my lunch hour one day.
So were the glasses with the silver rims. Both were 25 cents each!
Happy Easter!
Paige
Sharing at
http://northernnesting.blogspot.com/?m=1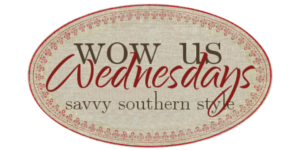 <a href="www.savvysouthernstyle.net" target="_blank"><img src="http://i1212.photobucket.com/albums/cc454/pianoprincessdesigns/buttonone_zps78e61b85.png~original" alt="Savvy Southern Style" width="125″ height="125″ /></a>
http://www.stonegableblog.com/the-scoop-164/
http://betweennapsontheporch.net/froggy-fountain-repair-and-makeover/#
http://www.karensuponthehill.com
http://diyshowoff.com/2015/04/06/that-diy-party-22/
http://thefoleyfam.com/2015/04/sunday-funday-link-up-120-features.html
http://www.astrollthrulife.net/?m=1