I've been wanting to do a piece with some type of typography on it for a while. I didn't care if it was a piece of furniture or even a big board that could used as decorative signage. So when I hit the thrift stores or yard sales I keep an eye out for something cool that might work.
Case in point:
My apologies.
You probably know how it is!
I found this cute little Bombe chest at a yard sale and I thought it would fit the bill. I was still on my Selznick Grey high after that Empire Library table so off I went with that color.
I am not a Freehand painter and I most likely will never be one so I chose to use a stencil, one I already had.
I used actual chalk BOARD paint for the stencil. When I pulled the stencil away from the chest I felt like the letters were almost too perfect, too bold. So I went out to The Rat Hole and dug up a piece of 220 grit sandpaper and that did the trick.
Can you see what I mean? The wording is much softer. I used hardly any pressure, letting the sandpaper itself do the work.
The next morning it was time to wax the piece. I knew I wanted to dark wax it but not full strength, so to speak.
Last Summer I wondered into a lovely shop in Mt. Holly, NC called The Vintage Nest . It was darling, full to the brim with hand-painted furniture and vintage accessories! In other words, right up my alley. The owner, a very nice man was the only one in the shop so I chatted him up a bit.
In the course of our conversation he taught me a trick.
Mix it!
I used about a 95/5 ratio
And it was perfect!
I still haven't put the knobs back on. They just don't seem to suit it. I need to drive to Hobby Lobby.
Right now.
Pretty cute!
I'm beginning to build a May Market pile and this is one of the pieces.
Although,
It does look pretty good in my living room.
Hope y'all have a great week !
Paige
Sharing at
http://www.confessionsofaserialdiyer.com
northernnesting.blogspot.com/2015/04/share-your-style-11.html?m=1
http://www.thededicatedhouse.com/2015/04/before-after-wednesday-week-45.html?m=1
http://www.homestoriesatoz.com/tutorials/tutorials-tips-link-party-205.html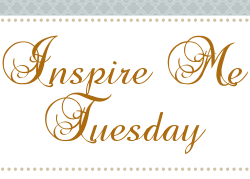 <a href="www.astrollthrulife.net" target="_blank"><img src="http://i1212.photobucket.com/albums/cc454/pianoprincessdesigns/IMTbutton_zps110fd80c.png~original" alt="A Stroll Thru Life" width="125″ height="125″ /></a>
http://www.stonegableblog.com
www.thededicatedhouse.com/?m=1
http://www.thepainteddrawer.com
http://www.frommyfrontporchtoyours.com
http://www.commonground-do.com
http://homeremediesrx.com/2015/04/talented-tuesday-link-party-24/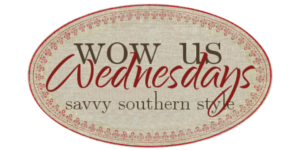 <a href="www.savvysouthernstyle.net" target="_blank"><img src="http://i1212.photobucket.com/albums/cc454/pianoprincessdesigns/buttonone_zps78e61b85.png~original" alt="Savvy Southern Style" width="125″ height="125″ /></a>