In my opinion there is absolutely nothing better for a girl who deals & loves junk than a church yard sale. Unless it's a church yard sale that starts at 7:00 am on a Friday morning when the vast majority of normal humans are at work. Not me Jack! That's my day to play (insert clean my house, do ALL laundry, grocery shop & cook a nice supper). On Friday I like to pretend I'm a stay at home mom, with no kids. I would make a good one!
My biggest and best hauls ever have almost always came from the church yard sale.
Hauls like this :
And this
I went to two church yard sales yesterday and both were busts. So today I was bright eyed & bushy tailed at six am because there was a church yard sale in MY neighborhood that started at 7am.
There were only a handful of shoppers there at seven when the doors opened. They were mostly older men who more than likely were looking for tools.
And here are my finds !
And this !
I am soooo excited I can not stand myself!! Even Big Daddy is impressed.
Especially for $15.
So you know I had my heart SET on a dresser for the eating area in our kitchen , right? Well I think I will go ahead and paint this sweet thing and put it in there until the right dresser comes along.
And I'm thinking a Basic color:
Black or white ??
I would really appreciate any opinions on this one.
Enjoy your weekend
Paige
http://www.thepainteddrawer.com
http://www.findingsilverpennies.com/2015/03/silver-pennies-sundays-link-party-and-features-113.html
http://www.karensuponthehill.com/something-to-talk-about-link-party-8/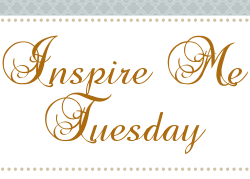 <a href="www.astrollthrulife.net" target="_blank"><img src="http://i1212.photobucket.com/albums/cc454/pianoprincessdesigns/IMTbutton_zps110fd80c.png~original" alt="A Stroll Thru Life" width="125″ height="125″ /></a>
http://northernnesting.blogspot.com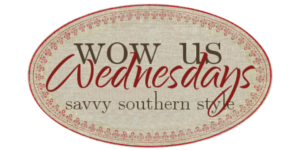 <a href="www.savvysouthernstyle.net" target="_blank"><img src="http://i1212.photobucket.com/albums/cc454/pianoprincessdesigns/buttonone_zps78e61b85.png~original" alt="Savvy Southern Style" width="125″ height="125″ /></a>
<center><a href="http://www.bystephanielynn.com/" target="_blank"><img alt="By Stephanie Lynn" src="http://i693.photobucket.com/albums/vv298/theliebertfamily/website/bsl_sundayshowcase_zpsa4163b21.png" /></a></center>
http://www.thededicatedhouse.com/2015/03/make-it-pretty-monday-week-131.html?showComment=1427120151518&m=1
http://www.craftberrybush.com/2015/03/inspiration-gallery-10.html