I really like to stop by the Salvation Army in South Asheville on Saturday mornings . Early. This appears to be their 'Markdown Day'. I could be wrong. It just seems to be the day of the week that I have the best luck. If you recall it was also a Saturday when I found this:
http://ajunkchicklife.blogspot.com/2015/01/my-nest-dining-room.html?m=1
I also found this:
Actually both of these, but that's a different post. Later. When I pic a paint color.
And spring for that $21/yard fabric.
So a few Saturday mornings ago on my way to the grocery store, I stopped by right when they opened. 9 AM. And it payed off.
How cute is this? Damn cute for $12! Actually, 12 bucks is a little steep for me but I grabbed it anyway.
I rationalized it by making a mental note about how BEAUTIFUL the top was & the fact that I would not have to sand & refinish it.
Works for me every time.
So later in the day, after lunch I went through my Box Of Tricks and began to pick a color. Bare in mind that I had at least 5 other pieces of furniture ahead of this one, ALL of them going in the March Savvy Restyle Market sale pile.
Why is it that the newest piece to come into the house is always the most exciting & first to be worked on?
Beats me.
Here is what I had in my crazy little head.
I can NOT lay off the turquoises to SAVE my life!!
And this was my 'inspiration piece'
Curvy Legs!
Pinterest
None of the colors that I had on hand were really 'working' for me. Since my local Annie Sloan stockist is 25 minutes from my kitchen floor (where I paint December through March) I decided to make one. You use what you've got, right?
Here is what I had
And this is what I came up with
I taped of that beautiful top and went to town on the curvy legs of my $12 table. This it what it looked like after one coat of my McGiver'ed Provence (Esque) paint.
The beautiful top only needed a bit of soft wax to protect it.
I'm just in love with the grain detail in this top! This was LUCK!
Wax is always a quandary for me. Dark or clear? Clear first or go straight to dark like I did on that little junk shop table?? This one I wanted to be a bit more careful with. So I mixed up a 'softer' brown wax by using a plastic spoonful of clear and added about a 1/8 plastic spoon of dark wax.
And I loved it!
But I still put it in the March Market
sale pile.
And it was the second piece I sold, in the first hour!!
Paige
Sharing at
http://www.thededicatedhouse.com/2015/03/before-after-wednesday-week-42.html?m=1
http://www.thepainteddrawer.com/2015/03/inspiration-friday-link-party.html
http://www.funkyjunkinteriors.net/2015/03/pj-270-an-upcycled-link-party.html
http://www.bystephanielynn.com/2015/03/the-sunday-showcase-no-277.html
http://www.karensuponthehill.com
http://www.astrollthrulife.net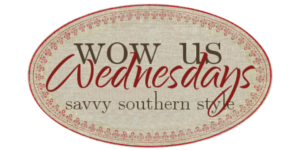 <a href="www.savvysouthernstyle.net" target="_blank"><img src="http://i1212.photobucket.com/albums/cc454/pianoprincessdesigns/buttonone_zps78e61b85.png~original" alt="Savvy Southern Style" width="125″ height="125″ /></a>