I have been on a Spring kick for a few days now. As much as I LOVE snow, I am getting Spring Fever. Maybe because Big Daddy just booked our Spring vacation!
I am also getting the urge to bring a little spring decor into my home. Decorating for Spring around here means simple changes in a few areas of the house, not a major ordeal ( or cash outlay) at all.
It amounts to this:
Front door & porch
Chalkboards
Mantel
Dining room table centerpiece
&
Kitchen baker's rack
These are the areas in our home that Big Daddy refers to as 'revolving doors'. They change more often than anything else. In other words, seasonally.
I spent some time out of town last week with my girlfriend (the one who is in denial) and we hit some FUN shops!
Here's what I came home with
I loved this guy! He came in three graduated sizes and it was really hard not to get them all.
In the end I got the largest one. He measures about 7″ x 7 1/2″ if you count his cute little tail! Five bucks at Hobby Lobby.
I love the worn effect of the paint and the Antique Toy quality about him.
I also found these
(BIG squeal)
Oh my!!! Aqua cut velvet on nubby linen the color of burlap!
With a coupon they were around ten bucks each. I could not have walked away from that if I tried.
I had ordered something from Etsy on
Monday and when
I got home there was a package laying on the kitchen counter!
I have to give Alex at the Etsy shop Old Age Prints credit! He does an amazing job!
https://www.etsy.com/listing/211907336/antique-bird-nest-eggs-large-brown?#
Hope this inspires you to tweak a few areas in your Nest!
Happy Spring!
Paige
Sharing at
http://www.savvysouthernstyle.net/?m=1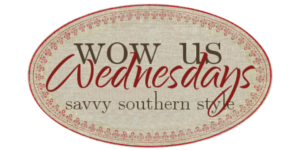 <a href="www.savvysouthernstyle.net" target="_blank"><img src="http://i1212.photobucket.com/albums/cc454/pianoprincessdesigns/buttonone_zps78e61b85.png~original" alt="Savvy Southern Style" width="125″ height="125″ /></a>