Mr and Mrs Davis are voracious readers. Both of us. And we love books! We read books. Real books. I like to hold a book in my hands, look at and feel the cover. I absolutely adore the smell of a new book or, for that matter a library.
We began collecting antique books years ago. Most of them came to us as family heirlooms. The rest we have garthered from here. & there. Literally.
This particular book, poems by Henry Wadsworth Longfellow I gave my husband last year for Valentines Day. It is small & very old. I loved the tobacco brown of the cover.
This year's gift
Was an antique copy of Tom Sawyer.
These books are too lovely to be stuck in a bookshelf in my opinion. We display them in prominent places around our home.
We have two books that Big Daddy found and brought home that are extraordinarily special.
Both had been just thrown away. I can not imagine why. It is sad to me that one of the most recognized literary works ever was tosses in a pile and nearly lost. I remember as a teenager riding in a taxi in downtown Atlanta and stopping in front of Margaret Mitchell's house. And I was mesmerized.
Sometimes we get really lucky and find an inscription.
Just a sampling of what we have found over the years.
I hope next time you are in a thrift store you will think about rescuing one or three for your own home. Start your own collection! They look lovely on a coffee or bedside table so show them off .
Paige
Sharing at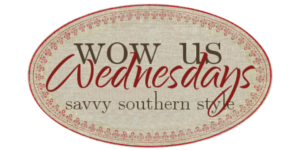 <a href="www.savvysouthernstyle.net" target="_blank"><img src="http://i1212.photobucket.com/albums/cc454/pianoprincessdesigns/buttonone_zps78e61b85.png~original" alt="Savvy Southern Style" width="125″ height="125″ /></a>